Overview of Appointments of Military Judges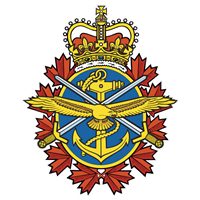 The Commissioner for Federal Judicial Affairs is seeking applications from barristers or advocates who meet the eligibility requirements for appointment as a Regular Force or Reserve Force Military Judge to fill Military Judge vacancies that might open up at Court Martial in the next three year period. Interested candidates are invited to submit their candidacy for consideration by the Military Judges Selection Committee no later than 4:00 pm EST on Tuesday 31 October 2023.
Military Judges are appointed under the National Defence Act (ss.165.21 and 165.22). They preside at courts martial and perform other judicial duties as provided under the National Defence Act.
To view the CANFORGEN issued by the Canadian Armed Forces regarding the application process for military judges, click here.

Date modified: